Peppermint Chocolate Brownies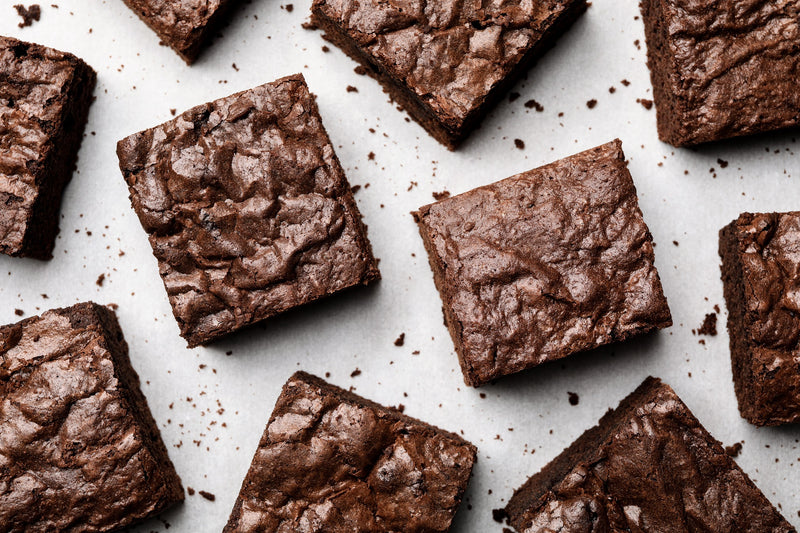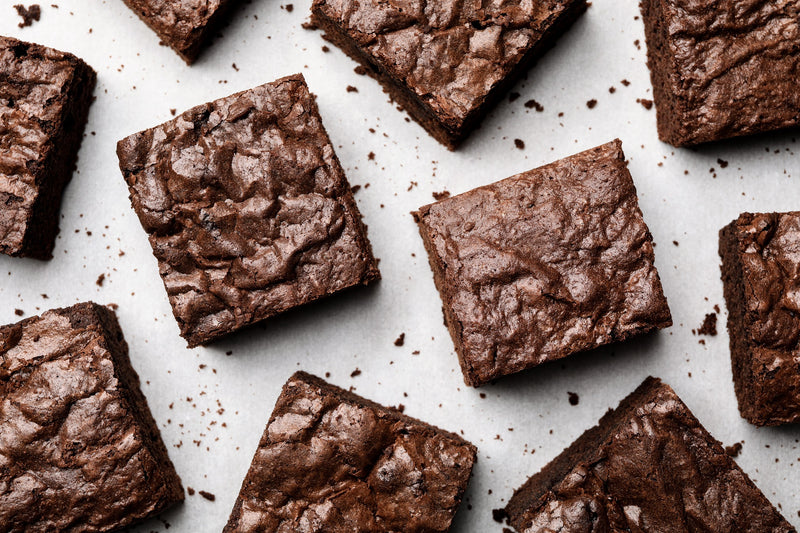 Peppermint Chocolate Brownies
If you love our Peppermint tea and chocolate. Here's a fantastic recipe for some delicious peppermint chocolate brownies! 
Ingredients
145g unsalted butter; more for greasing the pan'

120g dark chocolate, 60-70% cacao, roughly chopped

45g unsweetened Dutch process cocoa powder

1/2 tbp. espresso powder

4 tsp. Tea Drop peppermint tea leaves

250g dark brown granulated sugar

​3 large eggs

​1/4 tsp. kosher salt

65g all-purpose flour
How to make 
Center a rack in the oven and heat the oven to 350°F. Butter the bottom and sides of a 7×11-inch baking pan, line it with parchment (the paper should extend at least an inch above the long sides to act as handles for getting the brownies out), and butter the paper.
Combine the chopped chocolate, cocoa powder, and espresso powder in a heatproof bowl and set aside.
Add the butter and 2 teaspoons of peppermint loose leaf tea to a small saucepan over medium heat and cook the butter for about 5 minutes, swirling the pan occasionally.
Immediately filter out the tea and pour the hot butter over the chocolate mixture and whisk until the chocolate is completely smooth and melted, then set aside.
Combine the brown sugar, 2 teaspoons of peppermint loose leaf tea and salt in a food processor and finely grind and set aside.
Add the eggs in a large bowl and beat with an electric hand mixer on high speed until light and fluffy. Thereafter mix the finely grounded sugar with the eggs and whisk again.
With the mixer on, pour in the slightly cooled chocolate butter mixture and blend until smooth. Sift in the flour and use a rubber spatula to gently fold until combined.
"Pour the batter into the prepared baking pan and smooth the top with a spatula and bake for around 40mins, until a wooden skewer inserted into the center of the brownies comes out fudgy but the edges look cooked through. The center of the brownies will seem under-baked, but the brownies will continue to set as they cool."
"Set the brownies on a cooling rack and cool completely in the pan. Use the parchment paper to lift the cooled brownies out of the pan. Cut into 12 or 15 bars."
Enjoy!


Try our Peppermint Tea! A taste for all things cool!