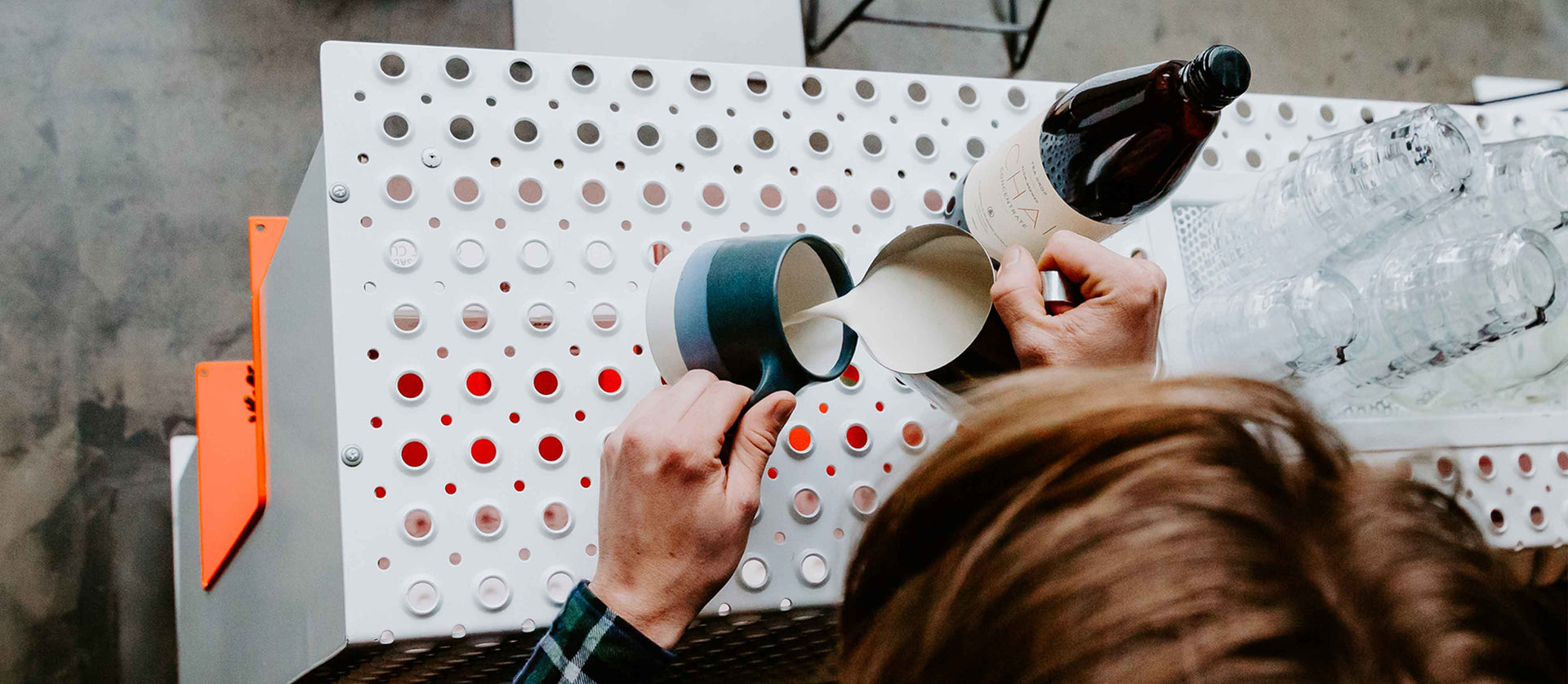 SERVE THE MODERN TEA EXPERIENCE
Sharing our experience with aspiring tea sommeliers.
Join our tea specialists as they guide you through the methods of brewing and the origins of the tea leaf; how it grows and the best conditions for serving the perfect cup. Our training will empower you with the knowledge on teas that match your menu, and the ingenuity to offer the finest tea experience to your customers.
Let's work together.
We'd love nothing more. Please complete the online enquiry form with as much detail as possible and our tea specialists will make it happen.
Having a fully inclusive range of beverages at your cafe, restaurant, clinic or other establishment is essential for making sure every customer is catered for. While most managers spend a lot of time focusing on stocking specific coffees, many neglect having the most popular drink in the world — a delicious range of teas. Committed to finding the best, most flavoursome and interesting teas from around the globe, Tea Drop is the best tea wholesaler for your specialty business.
A wide range of wholesale tea
From the most popular teas such as wholesale green tea, white, black, wholesale chai and wholesale herbal tea to more exotic options such as rooibos and other wholesale loose teas, our salon range is perfect for serving at cafes, restaurants and hotels. With a deep understanding of the needs of the foodservice industry, the team at Tea Drop will work with your unique wholesale tea requirements to provide you with a complete tea service solution.
Training from the best wholesale tea suppliers around
In addition to our extensive range of exclusive wholesale teas, we also offer staff training in tea service, taste and appreciation — so your establishment can offer an enhanced client experience. Whether you'd prefer to make an appointment for training at our brew bar or elsewhere, our in-house tea specialist will bring your team up to speed. Create the ultimate experience for tea enthusiasts by ensuring your staff are fully trained in everything they need to know about the teas you serve. This is especially beneficial because our teas are not sold at supermarkets or other retailers. Unlike other tea brands, they're only available for purchase directly from Tea Drop — ensuring the teas' freshness and quality.
Buy fresh wholesale tea from Tea Drop today
Providing you with a completely personalised service, each of our wholesale tea customers is allocated their own account manager who will be in touch with you regularly. Choose Tea Drop for all your wholesale tea needs and enjoy top service from the best tea wholesalers on the market. To place an order or find out more, please don't hesitate to contact our friendly online or email us at sales@teadrop.com.au today.