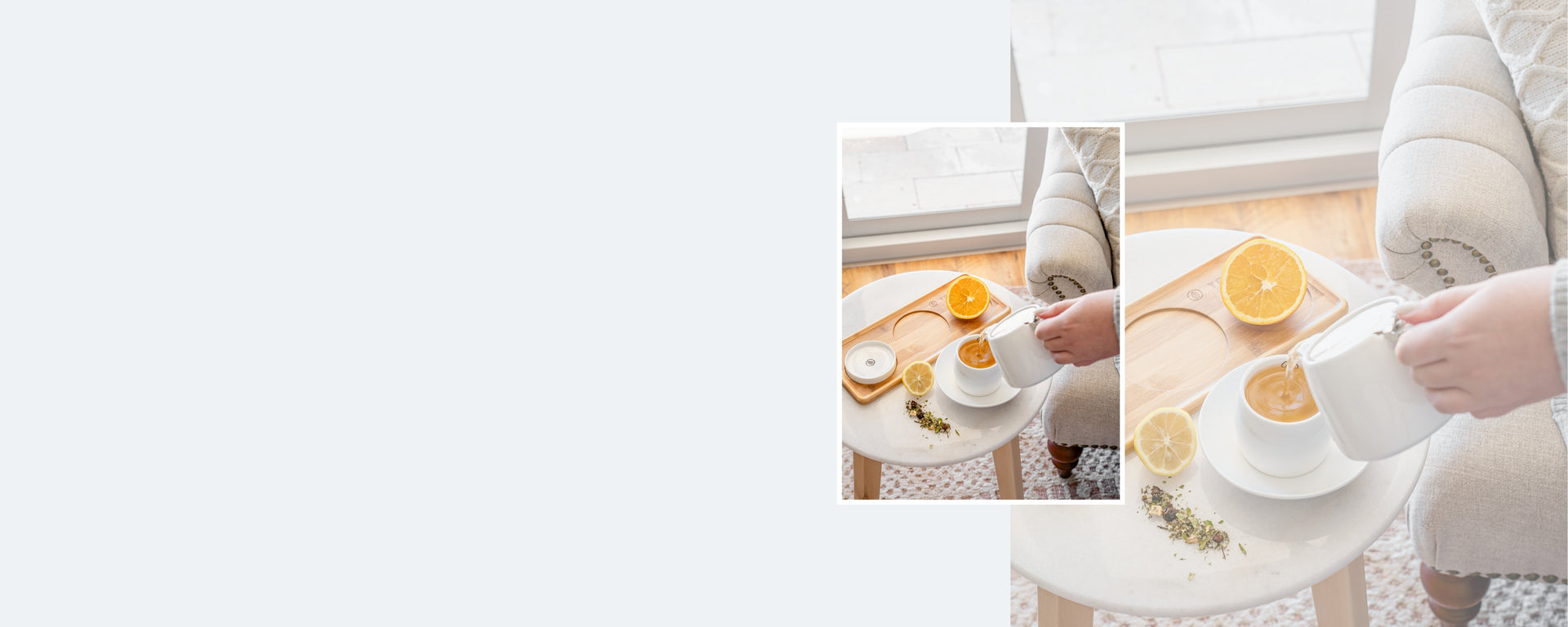 Tea Store Online Tea Drop
Teapots & Tea Cups
Handsome things to help you brew and serve. Essentials for any tea master.
A good cup of tea starts with the right tea cup and pot to pour it from. Tea Drop has a selection of handsome teapots and tea cups for sale, ready to brew your favourite drop. From state-of-the-art tea infusers to tea sets that are perfect for serving breakfast in bed, discover your favourite tea set online with Tea Drop.
Buy teapots online from Tea Drop
If your morning ritual revolves around brewing the perfect blend of your favourite loose leaf tea, you'll love our teapots for sale in our online store. We've chosen our selection of teapots for their excellent brewing capabilities and easy pouring. Whether you love an earl grey, can't start the day without your English breakfast, or prefer a restorative cup of green tea, our attractive teapots will always give you a delicious result. From our elegant cast iron teapot that symbolizes the everlasting strength and unity of the world to our very own custom designed Tea Drop signature teapot, simple, yet stylish and suitable for any occasion.
Discover our tea cup sets online
Whether you're looking for the perfect gift for an avid tea aficionado or want to take your own daily brew to the next level, when you buy tea cups from Tea Drop, you're assured of the highest quality glassware and ceramics from our collection. Transform your daily drop into a ritual of relaxation with our tea cup sets online.
Tea Drop – for lovers of all things tea
From tea sets for sale to tea tools for making the perfect brew that's of premium quality, Tea Drop is your go-to destination for the finest teas and accessories that will delight any tea lover. If you like your tea piping hot or served on ice, if you're a morning sipper or love to sink into bed with soothing herbal tea, our online store has everything you need. Trying to find a gift for a tisane connoisseur or an attractive tea cup online? Our team can help you with all your tea-related needs. Just get in touch, and we'll help you find the brew for you.