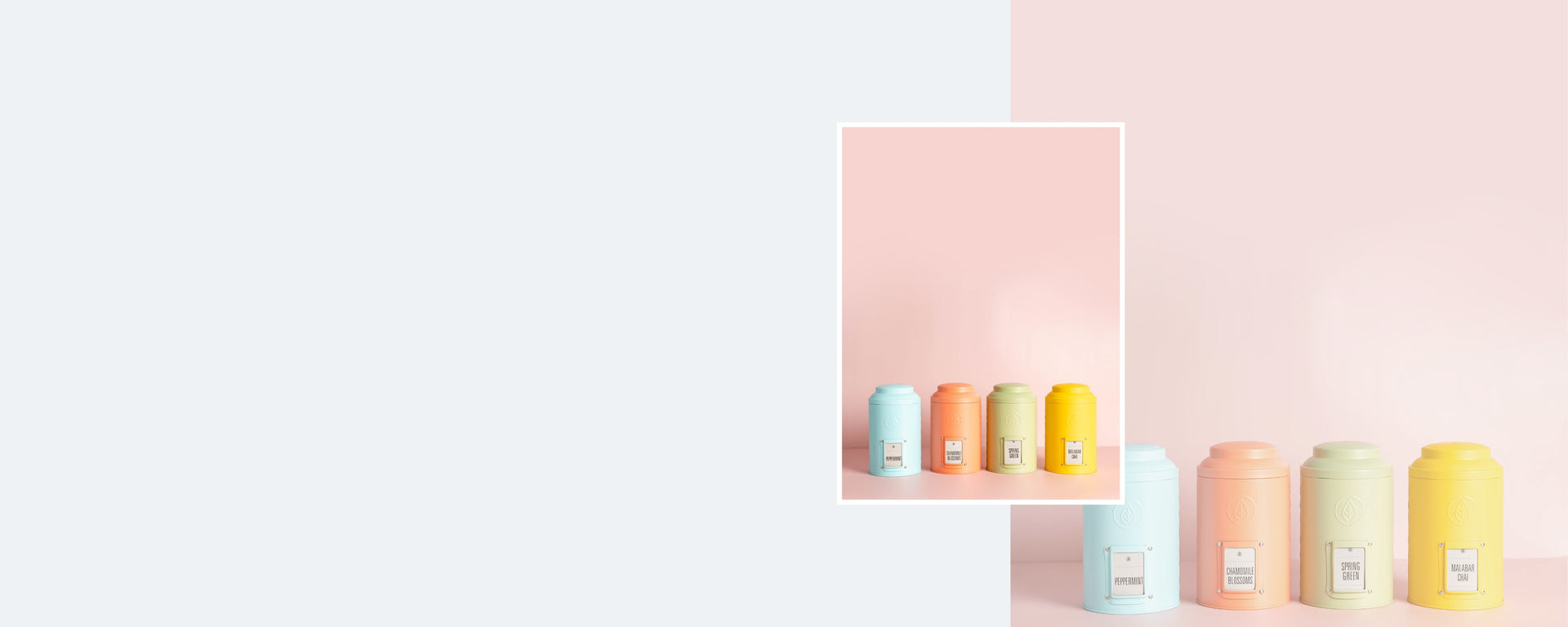 Tea Store Online Tea Drop
Tins & Storage Cans
Tins and containers to keep you tea safe and sound. So every cup tastes as fresh as the first.
Whether you're an avid tea enthusiast yourself or are looking for a thoughtful gift for a tea drinker in your life, there's nothing quite as unique as our bright and beautiful tea tins. Perfect for storing all your favourite blends, tea bags and loose leaf, our colourful tea containers truly make a statement. Browse our range online and choose one, two or even the full set of Tea Drop's tea canisters today.
So much more than just tea storage tins
Any tea lover can tell you that the way in which you store and keep your tea leaves or tea bags can make a world of difference to the taste, longevity and quality of the brew. In fact, tea is particularly sensitive to light, air, odour, moisture and heat. In order to keep your tea fresh and flavourful, store your tea in metal tea canisters like ours to avoid altering the flavour and aroma, or harming the body of your favourite blends.
Our bright and beautiful tea storage solutions
Not only are our tea containers essential for keeping your tea tasting its best, but they are also absolutely gorgeous. Available in 7 bright colours, you can choose a Tea Drop tea canister to match your unique kitchen aesthetic or create your very own café-style look by lining up every colour to really make a statement.
In addition to our bright tea tins, we also have special airtight containers — designed to release the air inside and prevent outside air from getting in. This style of tea canister ensures your favourite blend is perfectly preserved for a long life of flavourful enjoyment.
Browse our range of tea storage tins today
Whether you're looking to add a pop of colour to your kitchen bench or simply want to store your tea the way it deserves, look no further than our range of tea containers. Shop online today and be sure to explore our collection of useful tea tools, too.
For more information about our unique range of metal tea canisters, please feel free to reach out to our team online. We're always happy to help!