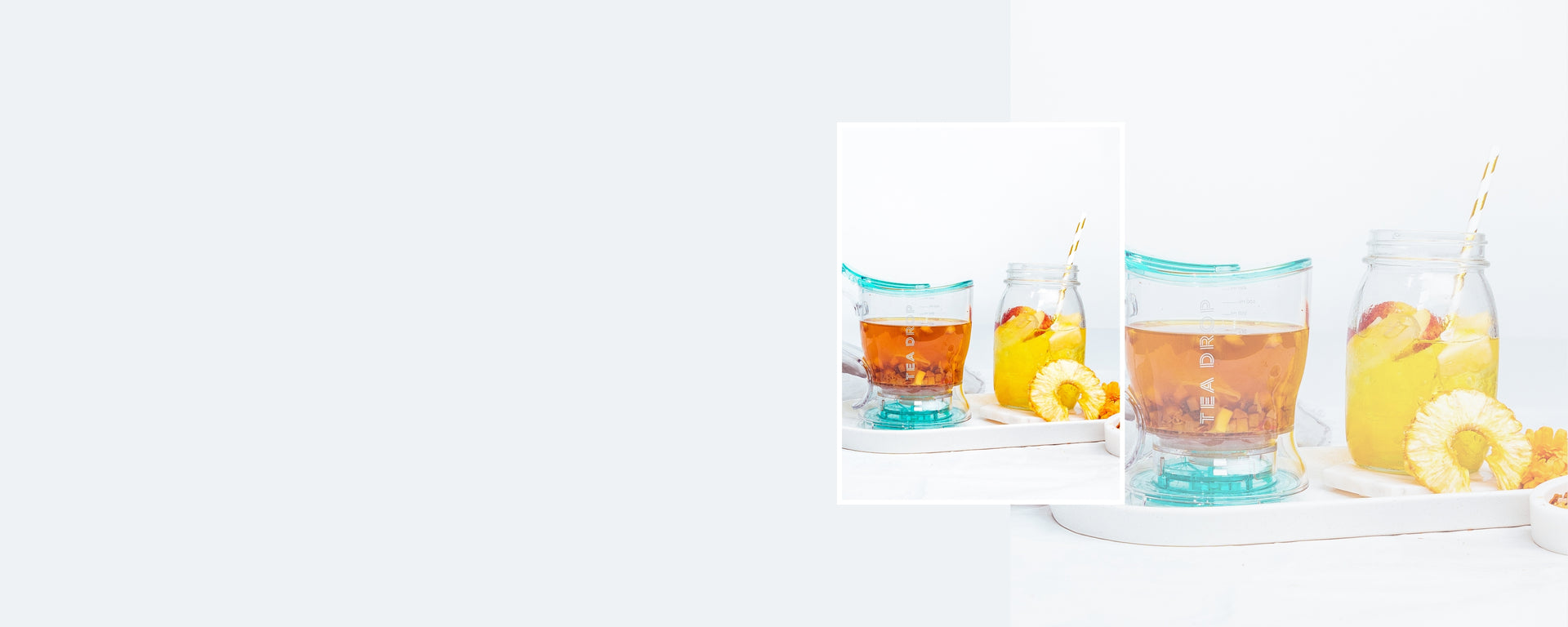 Tea Store Online Tea Drop
Brewing Tools
For those who love the ritual of preparing their cup of tea, you've come to the right place.
When it comes to getting the most out of your tea blends, our range of brewing tools has everything you need to make the perfect infusion. For those who love the ritual of preparing their cup of tea, you've come to the right place.
Get the perfect brewing tools for tea, no matter what your favourite is
While coffee drinkers are well represented in all their many varieties, tea fanciers have been a little neglected — which is why we stock a range of special tea brewing tools to give you complete control over your own perfect cup of tea.
Whether you're on the go or at home, a tea maker is just what you need to easily transport and dispense your favourite tea into your cup when you're ready. For those who love their loose-leaf teas, you can enjoy the convenience of a tea bag with one of our tea-infusing brew sticks. And if you're exacting about how to prepare your favourite cup of tea, try our measuring spoon, sand timer and thermometer — so you can get every cup just right, every time.
Everything you need to enjoy your own tea ceremony
Love the ritual of taking a moment to yourself and brewing a cup of tea? Us too. At Tea Drop, you'll find brewing tools that revive the lost art of the ancient tea ceremony, elevating your humble brew to an oasis of relaxation and contemplation. Complete your routine with our range of beautiful teapots, cups and accessories to enjoy a modern tea experience every time you make a cuppa.
Shop with the tea specialists at Tea Drop
If you're passionate about brewing your tea just so, love to take a moment to yourself with a good brew, or are just looking for whole leaf fresh tea, Tea Drop has you covered. From our specialist Brew Bar to our online store, we're proud to bring tea lovers the best in tea brewing tools, accessories and fresh artisanal teas. Have a question? Contact us today for advice or inspiration.