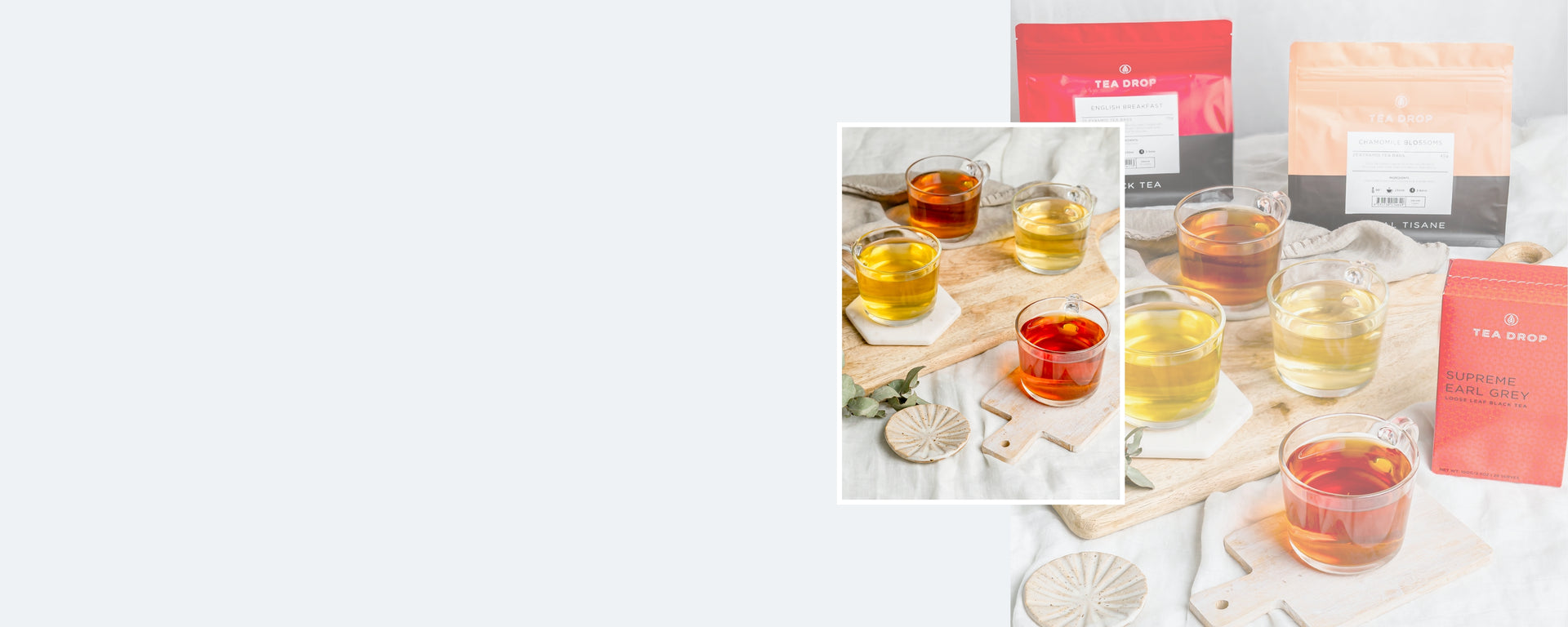 Tea Store Online Tea Drop
BUY TEA
Whether a tea leaf becomes white, green, oolong, black or pu-erh depends entirely on how it is processed, which is why we're obsessed with the journey from plantation to cup. 
From the world's most popular tea blends, from white, black, oolong, green and herbal tea to more exotic and unusual variations such as fruit tea, rooibos, pu-erh and even ice teas, Tea Drop is committed to stocking a wide range of teas for our fellow tea enthusiasts. Browse our entire collection of tea blends online today.
The perfect tea blends for your unique taste
Whether you're looking for your long-time favourite tea blends or are searching for something new, you're bound to find it in our wide range online, for example:
And if you're looking for something a bit different, try our:
Browse our range of tea blends online today
Ethically sourced and hand-picked from all over the world, each of our tea blends are tested and approved by our in-house master blender who has decades of tea experience. Whether you're looking for something fruity, strong, mild or exotic, we have the perfect blend for you. Shop our tea blends online today.
For more information about our teas or about placing an order, please get in touch with us online.