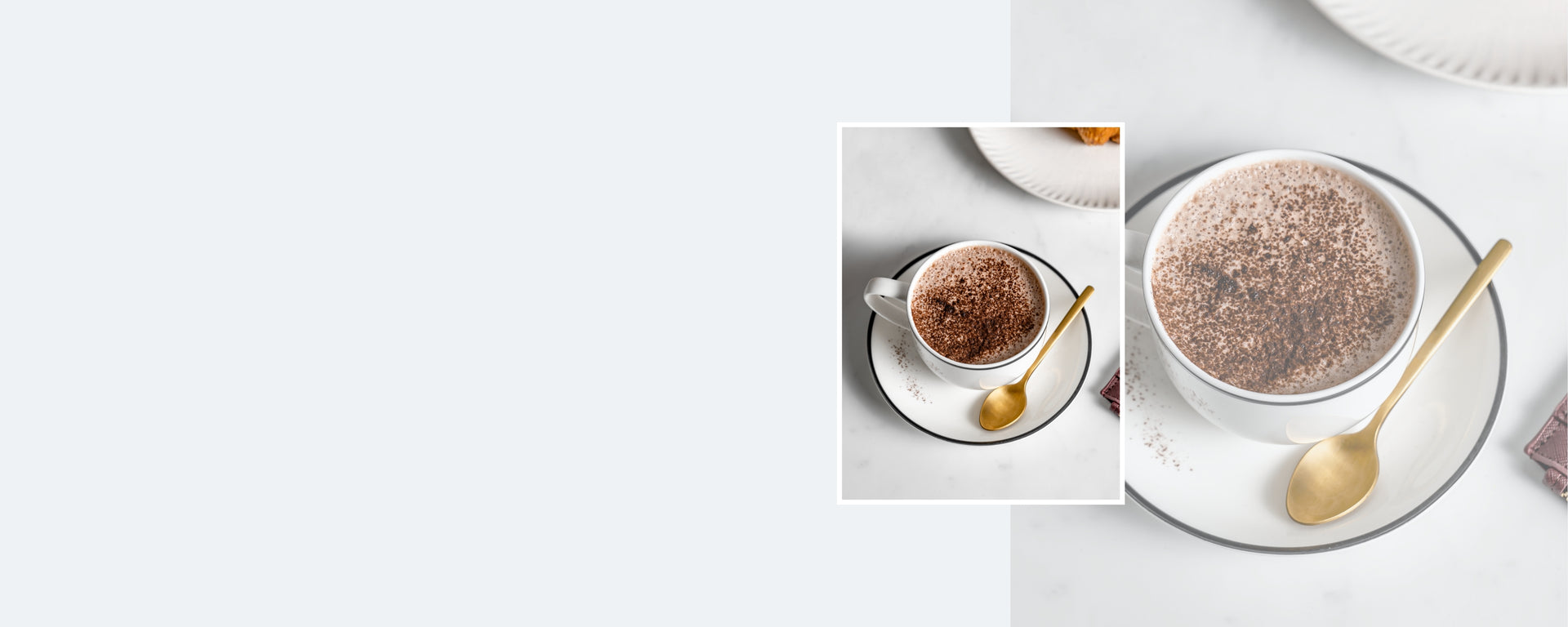 Tea Store Online Tea Drop
Hot Chocolate
Perfectly blended with the finest West African cocoa powder and raw Australian cane sugar for a melt-in-the-mouth drinking experience.
At Tea Drop, we understand that sometimes even our extensive and varied collection of teas just doesn't hit the spot. On those cold winter days, when all you want to do is snuggle up under a blanket with a book, a rich and decadent hot chocolate is the only drink that truly speaks to your mood. Explore our artisan drinking chocolate today to sip the winter chills away.
Luxurious and indulgent hot chocolate
If you're looking for the best cocoa powder for hot chocolate on the market, discover our Artisan Drinking Chocolate. Our premium blend will deliciously melt in your mouth for a true moment of indulgence. Rich and velvety, our hot chocolate hits the right spot without being overly sweet. If you feel like experimenting, try adding spices or extracts you have at home, like cinnamon or peppermint to our hot chocolate powder mix for some exciting flavours.
Full of premium ingredients
Our Artisan Drinking Chocolate is made from the finest West African cocoa powder and natural Australian cane sugar. Deliciously rich, it combines the flavour of deep, creamy cocoa butter with hints of fruit and raw sweetness. Not only does our hot cocoa powder taste amazing, but it's also good for the environment — being GMO-free and made from ethically sourced and produced ingredients.
Hot chocolate powder blended in Australia
Blended with the utmost care right in the heart of Melbourne, we take pride in using Australian ingredients when we can. That is why this blend features all-natural and sun-kissed raw cane sugar straight from tropical Queensland. And by blending the ingredients in small batches, we can ensure we produce the best hot chocolate powder mix to satisfy even the deepest of chocolate cravings.
Buy the best hot chocolate powder today
At Tea Drop, we are passionate about providing the best specialty brews and drinks to enjoy at home. Our Artisan Drinking Chocolate is an excellent addition to every pantry and perfect for a variety of occasions. With free shipping on all orders over $60, what are you waiting for? Place your order today or contact us if you want to know more about our products.