Wellness Teas for Winter – Moringa & Turmeric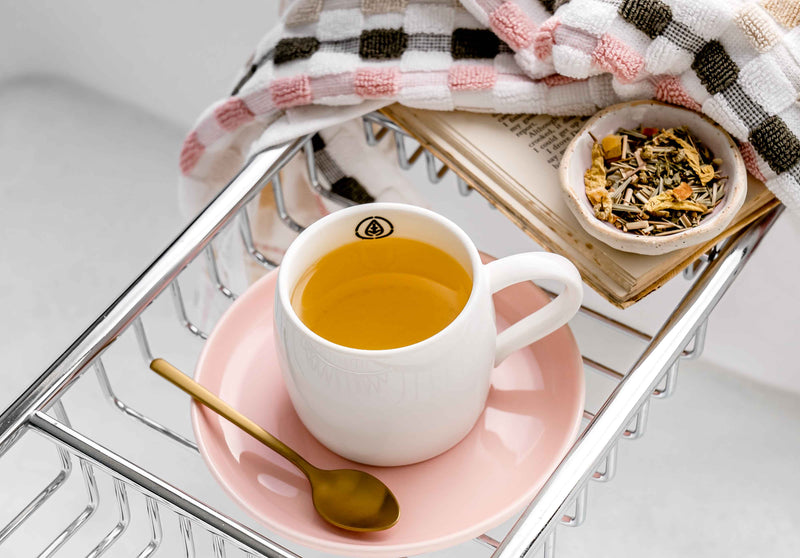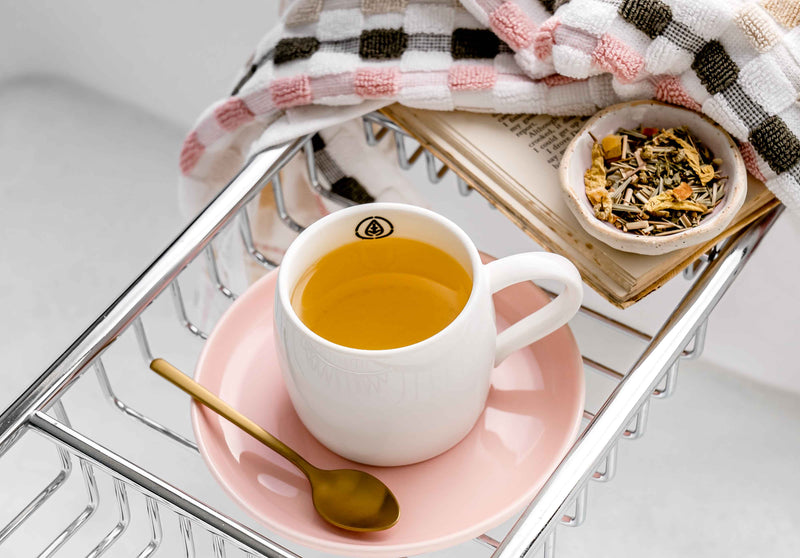 Wellness Teas for Winter – Moringa & Turmeric
There's nothing more comforting than a cosy cuppa on a chilly winter's night. With your body being more vulnerable during the cooler seasons, a daily tea schedule will benefit you throughout winter and beyond.
We at Tea Drop have the perfect range of wellness blend teas with our moringa and turmeric teas. Crafted by tea specialists, and packed full of the freshest & most nutritious ingredients, these aromatic blends will help promote winter wellness and improve your overall health & wellbeing in the colder seasons.
All About Moringa
As winter is the time to give your immune system a little boost and moringa, aka the miracle tree, will give it exactly the type of boost it needs. Traditionally used to help combat malnutrition, this protein and mineral-rich plant is gaining in popularity in the wellness circles and we're letting you in on the secret now. It's full of vitamins, minerals, and detoxifying properties to help you feel your best. The best part? It tastes amazing! Learn more about our moringa teas below.
Citrus Cleanse - With a cleansing combination of moringa, lemon balm leaves and green tea, this tea has a minty and spicy aroma that also includes rosehip, raspberry leaves, sage leaves, nettle leaves, cardamom, lemon peel, orange peel & acerola pieces.
Strawberry Moringa - Lusciously fruity and fibrous in taste thanks to the strawberry pieces and moringa leaves, this tea is packed with vitamins, fibre and antioxidants. It also features apple pieces, raisins, carrot, beetroot & hibiscus.
Feel Good - With rich red fruity elements from the papaya, red currants & pomegranate, the tea is complemented with an undertone of spice and citrus thanks to moringa leaves, lemongrass, strawberry leaves & rose blossom leaves.
Revive - With tastes of sweet cinnamon and light bursts of citrus toasted almonds this festive combination of ingredients includes moringa leaves, apple pieces, lemongrass, cinnamon sticks, orange pieces, toasted almonds & rose blossom leaves.
De Stress - With floral notes and hints of citrus, candied mango pieces, orange peels and fig slices. This zen tea also includes relaxing herbs like vervain, lemongrass, chamomile blossom and moringa.
Moringa Tea Benefits
May help combat malnutrition.
May Reduce Inflammation
Lower Cholesterol & Blood Sugar Levels
Can Protect Against Arsenic Toxicity
Caffeine free wellness tea
Contains the most nutritional value compared to other plants.
Vegan friendly
 Shop our collection of Moringa teas
All About Turmeric
Turmeric (pronounced "TUR-muhr-ihk"), the Golden Spice, is revered in India and many Asian cultures as a nourishing culinary ingredient as well as a plant medicine. Human beings have used traditional forms of turmeric for nearly four millennia. Learn more about our turmeric teas below.
Turmeric Ginger - Herbs like turmeric and ginger are a match made in immune-supporting heaven. This pair of teas combine to help soothe symptoms related to common colds and flus. Ginger can help the body's natural defenses fight off a virus. It's also great for curbing nausea and an upset stomach that can come along with the flu.
Turmeric Zest - Made with portions of turmeric infused with rooibos and citric florals like hibiscus, orange peel, rosehip, cornflower, lemon peel & stevia leaves. This is an elegant herbal infusion.
Turmeric Tonic - A supercharged drink that can be enjoyed day or night. This tea promotes a sense of calm. The herbal infusion gets its therapeutic properties from peppermint and the oh so potent roots of turmeric and ginger with a pinch of red pepper and a combination of other ingredients like liqourice, lemon peel, cinnamon, star anise & lemon flavour
Turmeric Latte - Inspired by traditional recipes of finely ground spices we have paired Turmeric the golden girl herself with her favourite cousin, ginger. Together a few different spices, including cinnamon, cardamom with added black pepper. An awesome way to start your day.
 Turmeric Tea Benefits
May support a healthy antioxidant status
May support a healthy inflammation response
May support healthy brain function & positive mood
May support healthy cardiovascular function
Caffeine free
Vegan friendly
Shop our collection of Turmeric teas
How to make a wellness blend tea
Making a warm cup of one of our moringa or turmeric teas is easy.
First, choose your preferred winter wellness blend. Then, bring water almost to a boil at 99C. For optimum flavour, always use fresh, filtered, low mineral cold water. Do not re-boil water as it loses oxygen and becomes flat. Steep your tea for three to six minutes to develop the flavours and get the right colour. To finish, you can add a squeeze of lemon juice or honey to make it even more soothing to your throat.
Shop Wellness Teas
So, what are your waiting for? It's time to brew up a steaming cuppa of one of our Moringa Teas or a sunny yellow drink of Turmeric tea to ensure you stay on top of your health this winter.  You never know - spiritual and mental well-being might just be a sip away.
As tea specialists, we aim to bring you high-quality tea from all over the globe. All our tea is handpicked, ethically sourced, and tasted by our master blender who brings decades of family traditions and knowledge. Buy our wellness blend tea online today.