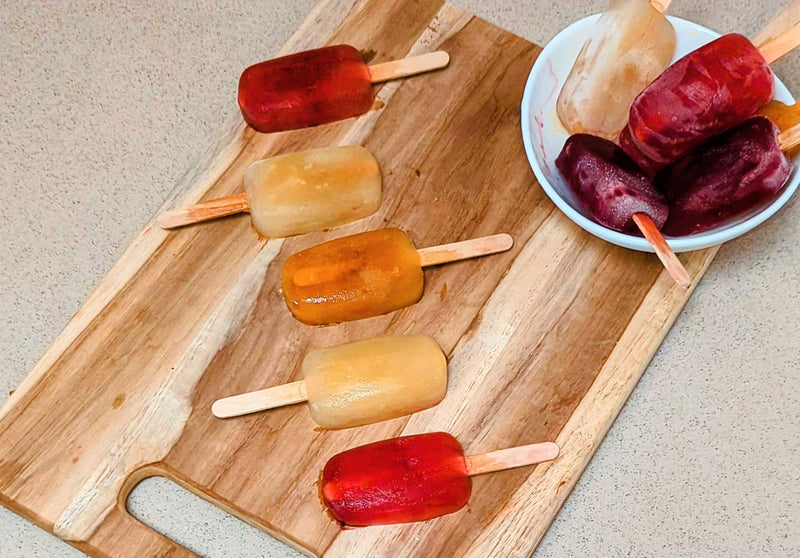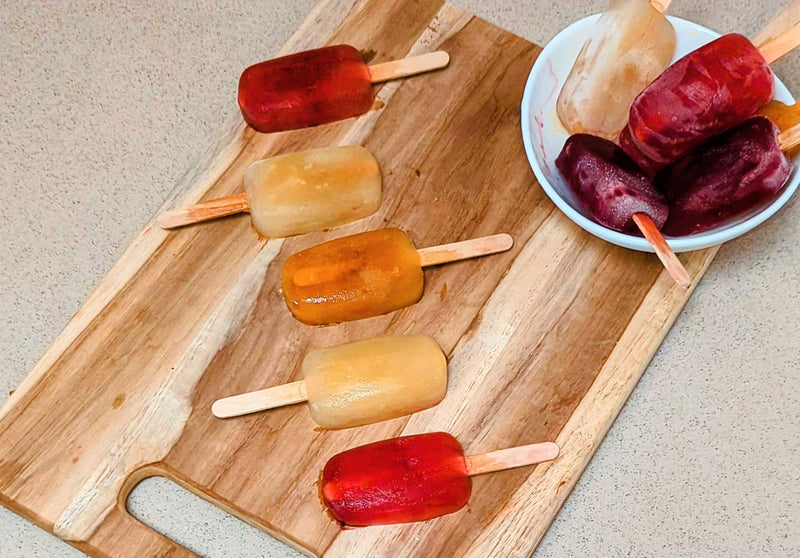 Iced Tea Popsicles
Iced tea popsicles are cold brewed iced teas and can be enjoyed all year round.
Here is an easy to make iced tea popsicle recipe for a deliciously refreshing summer treat. These homemade healthy popsicles only need 3 ingredients. Your favourite tea, cold water and a sweetener of your choice and of course a popsicle mold.
How to choose the right popsicle molds
There are a lot of various kinds of different molds for popsicles. It doesn't matter what shape you use. These iced tea popsicles will taste amazing. You can even use a paper cup by pouring the tea brew into it and just insert a stick. It's that simple.
What you need
15g Loose Leaf Tea
1l Cold water
2tbsp honey or sweetener of your choice
Popsicle mold
How to make
Select your favourite tea and measure 15 grams of the loose-leaf tea into a jug.
We have used Fruits of Eden, Tropical Sky, Mango Magic & Sweet Peach.
Add 1 ltr of cold water. There's no need for a specific temperature, cold filtered water from the tap will be just fine.
Let it steep overnight.
The next day, strain the tea, discarding the steeped loose leaf.
Stir in the honey.
Pour the tea into your popsicle mold and place in freezer until it's frozen solid.
Remove from the mold before serving.
We would love to see you try this iced tea cube recipe and let us know what you think – share them on our socials @teadroptea.