Cold Brew Vs. Flash Chilled Iced Tea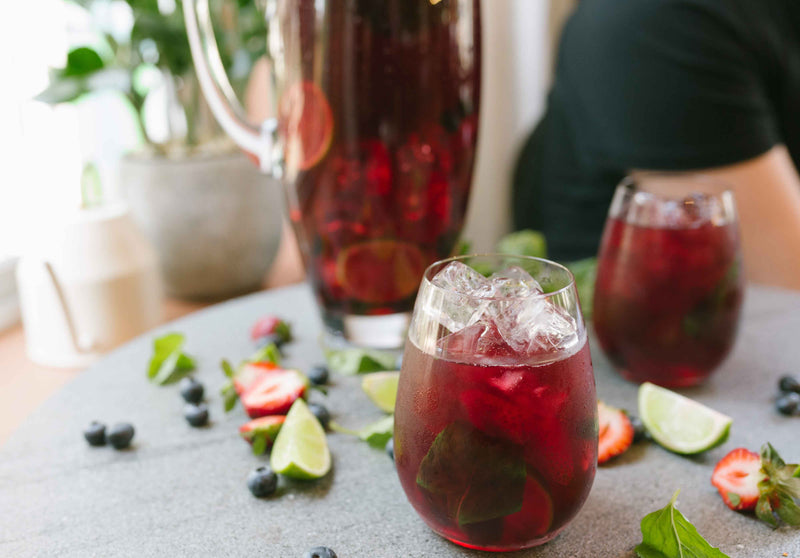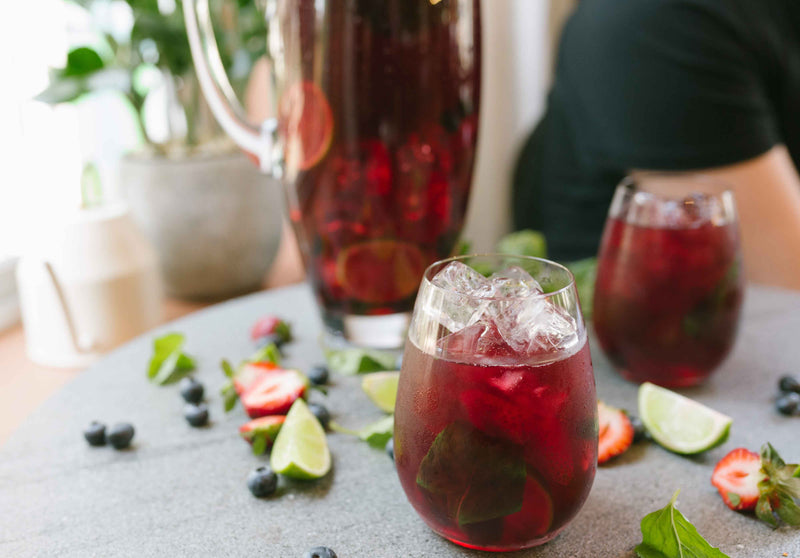 Cold Brew Vs. Flash Chilled Iced Tea
Everyone's heard of iced tea, but you may be wondering what flash chilled ice tea is. And wait, isn't cold brew a coffee?
In this post, we're going to take you on a journey into the wonderful world of ice teas and explain how you can get your fix now or save it till later with our easy-to-follow recipes.
More about chilled tea
Chilled tea or iced tea has been a beverage enjoyed since the 1870s when it was first consumed in the southern United States. Perfect for the region's hot and steamy climate, it soon became a popular choice for its thirst-quenching properties.
The perfect alternative to alcohol or fizzy drinks on a hot summer's day, not only is iced tea refreshing, thanks to its high water content, but it also contains antioxidants that help fight disease.
Individual tea blends will contain their own health benefits too, so our Lemongrass Ginger blend – perfect for ice tea – offers the detoxifying benefits of lemongrass, while ginger provides protective anti-inflammatory properties.
And last but not least, ice tea can be made in a whole spectrum of exciting flavours to suit every taste. A great iced tea makes you pause and take notice. It's flavour profiles are different from hot tea, but done right, is just as worthy of savoring.
Making iced tea is so easy
Not only is cold tea thirst-quenching and delicious, but making iced tea is also so much easier than you think. The two methods best known for making iced tea are cold brew and flash chilled.
The question you need to ask yourself to find out which process will work best for you is: when do you want to drink your iced tea?
To make flash chilled iced tea
If the answer is now, then flash chilled is the way to go. This process will take no more than five minutes to complete.
Step 1. Select your preferred tea. Try Lemongrass Ginger or Fruits of Eden.
Step 2. Put tea in our Tea Drop tea maker. Double the weight of your tea and halve the volume of water. For example, if you normally use 3 grams (1 teaspoon) of Lemongrass Ginger for a hot tea, use 6 grams (2 teaspoons) for your cold tea. And if you use a standard 230 ml of hot water, drop that down to 150 ml of hot water.
Step 3. Let brew for 3 minutes.
Step 4. Place the tea maker over the serving glass filled with ice and watch the tea fill the glass in seconds. Stir and garnish with fruit.
Step 5. Put your feet up, and drink like you're a Hollywood star!
To make cold brew iced tea
If you know that some warm weather is coming and you want to make some cold infused tea for the weekend, then cold brew tea is possibly a better option.
The cold brew iced tea method is literally putting the tea in a fridge with cold water and steeping overnight. The colder temperature doesn't steep out the tannins the way hot water does, so cold brewed tea is actually less astringent and less caffeinated. This process is even easier but will take 10-12 hours until the tea is ready to drink. You also get to enjoy and savour the different flavour profiles of the tea - sweet, refreshing, and full of great body and an aftertaste that cools the throat. It stays fresh tasting for days.
Step 1. Select your tea and measure out 10 grams into a 1.2litre jug. For this, we recommend trying Sweet Peach, or why not try African Sunset to capture that summer floral vibe?
Step 2. Add 1 litre of cold water. There's no need for a specific temperature –cold filtered water from the tap will be just fine.
Step 3. Place in the fridge for 10-12 hours.
Step 4. After 12 hours, strain off and store in a bottle for up to seven days. The drinks are on you at your next BBQ!
Simple, sweet and creative
Drinking tea all year round is so easy with these simple recipes. Enjoy the fresh flavours of Tea Drop teas as they come or add some natural sweetness with a little treacle, honey or sugar. For a finishing flourish, add some juicy fresh fruit to garnish.
We would love to see your different creations – share them on our social pipelines @teadroptea.