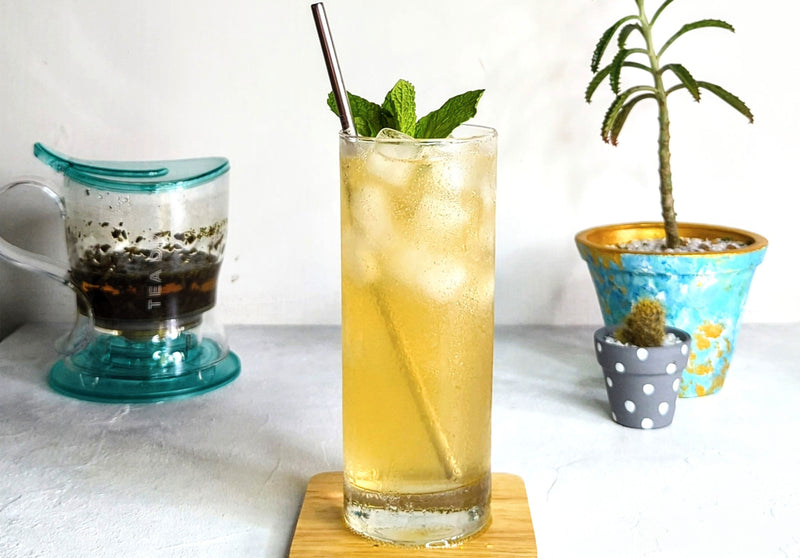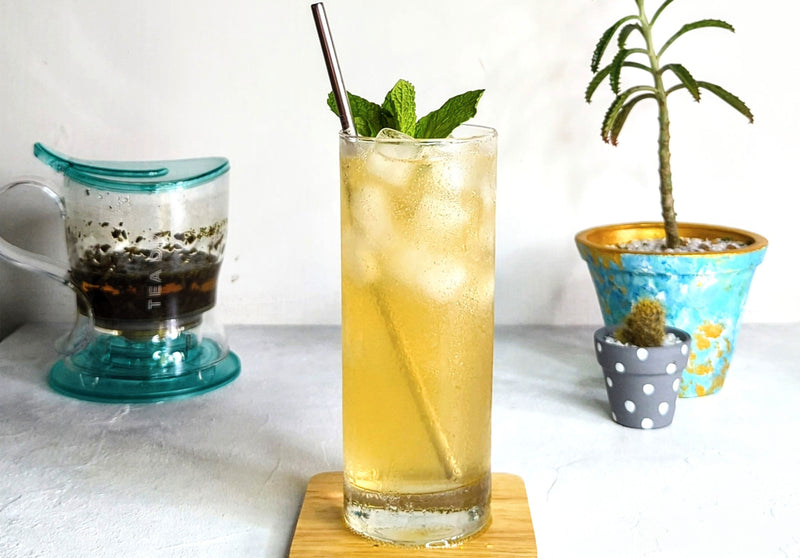 Peppermint Mojito
If you love all things mint, then this is the drink for you. We paired our Tea Drop peppermint tea with everyone's favourite cocktail "mojito" and voila!  A refreshing peppermint tea infused mojito for the weekend.  
What you need
Tea Drop Peppermint tea
Mint leaves
Lime wedges
Honey
White rum (optional)
Club Soda
Ice cubes
Note: Play with your quantities to suit your taste.
How to 
Brewing the tea: Brew 3 Teaspoons of loose-leaf peppermint tea for 3 -4 minutes in 230ml at 99 °C
Add mint leaves, lime wedge and honey into a cocktail shaker.
Use a muddler and crush to release mint oil and lime juice.
Add the brewed tea and rum to the mixture and shake.
Strain and pour into an ice filled tall glass.
Top up with club soda.
Garnish with mint and serve.
Peppermint Tea
Our peppermint tea is a premium hand-crafted blend using only the freshest peppermint leaves. It has been packed in small batches to maintain superior flavour and freshness. Taste the difference with Tea Drop today!