My Melbourne Ice Cube Latte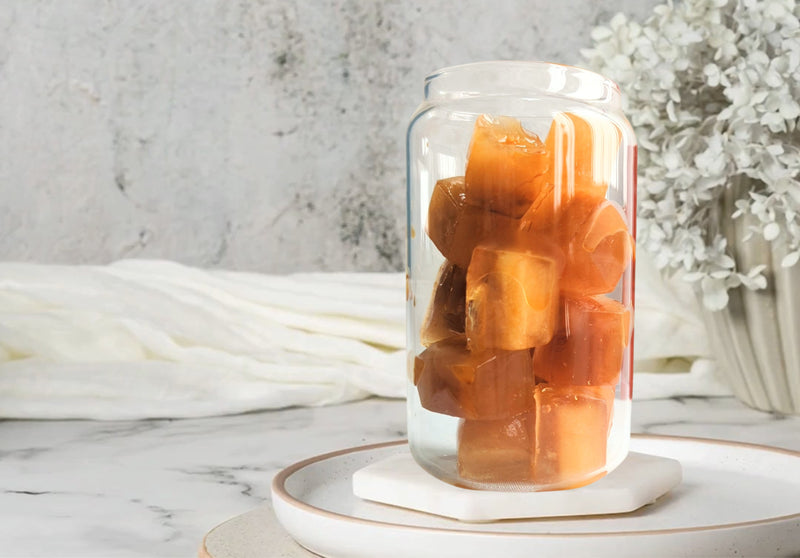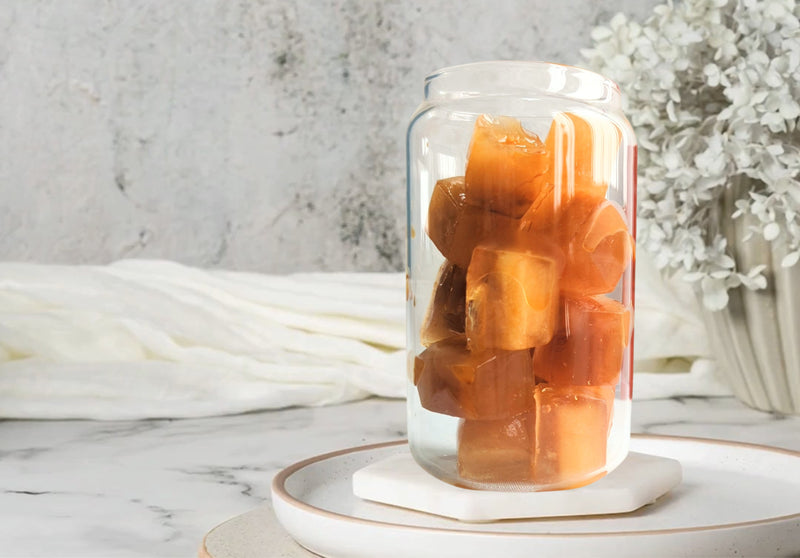 My Melbourne Ice Cube Latte
Caution tea enthusiasts!  You will enjoy this recipe so much; you will want to have it every day. It's so easy to make and so delicious.
What is an iced tea cube latte?
An iced latte made strongly with brewed tea cubes topped with hot milk. It will have the frothy, creamy consistency that you know and love from a hot tea latte but is cool and refreshing. It's the summer tea hack you need.
Iced tea lattes are very easy to make. Can be crafted with your favourite teas and milk combos for endless flavours and varieties. For this recipe we have used our My Melbourne tea.
What you need
15g Loose Leaf My Melbourne Tea
1 tbsp Kithul Treacle (or sweetener of your choice)
200ml water
How to 
Brew 15g of My Melbourne Tea in 200ml hot water at 99°c and let it steep for 2 - 4 minutes.
Once tea is brewed pour into an ice cube tray and freeze.
To Serve:
Pop out the My Melbourne cubes and add to a glass and pour milk and sweetener of your choice.
My Melbourne Tea
Our My Melbourne is a fruity tea that highlights overtones of creamy vanilla. Crafted from a unique blend of single origin black tea, rose petals, rosehip, strawberry, and vanilla flavour, this is Melbourne tea.  
We would love to see you try this iced tea cube recipe and let us know what you think – share them on our socials @teadroptea.