How to Make Iced Tea with a Twist: Infusions and Add-Ins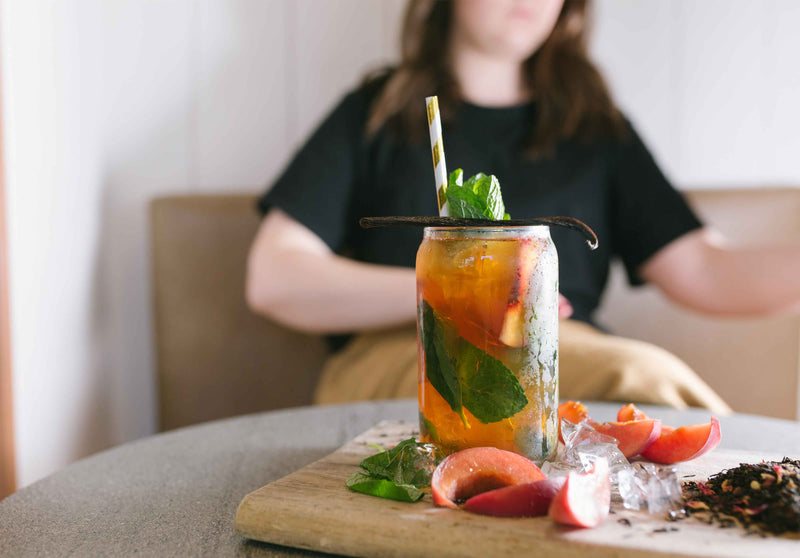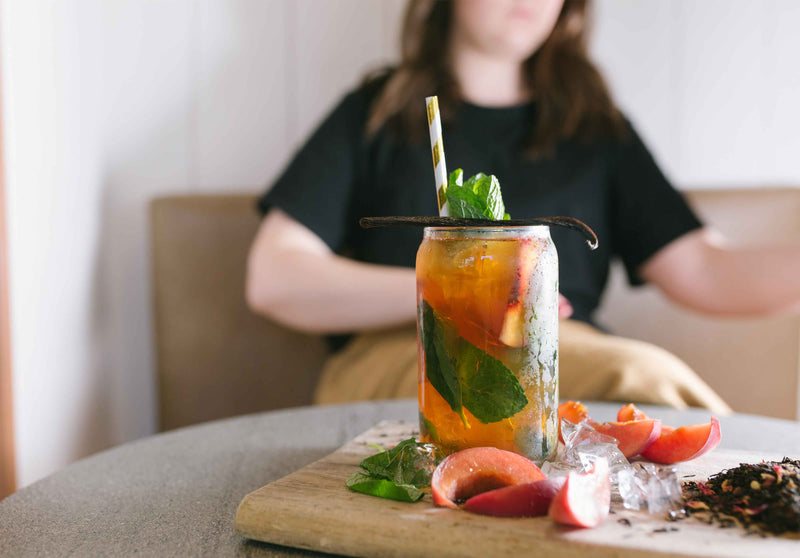 How to Make Iced Tea with a Twist: Infusions and Add-Ins
As the temperatures start to rise, many of us look for ways to stay cool and refreshed. One of the best ways to do so is by sipping on a glass of iced tea. Iced tea is a classic summer drink that has been around for generations. However, there are so many different types of tea to choose from, and it can be challenging to know which one is the best for making iced tea. In this article, we will share with you the best tea for iced tea, how to infuse them, and some delicious recipes to try out.
What is Iced Tea
Iced tea is a refreshing and flavourful drink that is perfect for hot summer days. It's made by brewing tea and then chilling it with ice. Iced tea can be served plain or with added flavors such as lemon, honey, or mint. Iced tea is a popular and healthy drink, and there are many different varieties to choose from.
The Best Tea for Iced Tea - Black, Green, and Herbal Infusions
The best tea for iced tea is a matter of personal preference. However, there are three types of tea that are commonly used. These are black tea, green tea, and herbal infusions.
Black tea is the most popular tea used to make iced tea. It has a robust flavour and can hold up well to the addition of sweeteners and other flavours. Some popular black teas for iced tea include Ceylon black tea, Darjeeling, and Earl Grey.
Green tea is lighter and more delicate tea than black tea. It has a slight vegetal flavour and is often used to make iced tea that is a bit more refreshing. Some popular green teas for iced tea include Jasmine, Sencha, and Dragonwell.
Herbal tea is not technically tea, but rather an infusion of herbs, fruits, and flowers. It's a great option for those who want a caffeine-free alternative to traditional tea. Some popular herbal teas for iced tea include mint, chamomile, hibiscus and various fruit teas.
Benefits of Drinking Iced Tea
In addition to being a refreshing drink, iced tea also has several health benefits. Fresh brewed iced tea is always better than carbonated drinks and processed juices. It will keep you hydrated and it's a great source of antioxidants, which can help boost metabolism. Iced tea also contains less caffeine than coffee, making it a great alternative for those looking to reduce their caffeine intake. Additionally, the goodness of fruits in the tea and garnishing helps keep the immune system and skin healthy.
Infusing Iced Tea with Fruits and Herbs
One of the best things about iced tea is that it's incredibly versatile. You can infuse it with fruits and herbs to create a unique and flavourful drink. Some popular fruits and herbs to add to iced tea include lemons, oranges, strawberries, raspberries, mint, and basil. To infuse your iced tea, simply add the fruit or herbs to the tea while it's steeping. You can also add the fruit or herbs directly to the glass for a more intense flavor and as beautiful garnishing.
5 Delicious and Creative Iced Tea Recipes
Southern Sweet Tea: This is a classic iced tea that is sweet and refreshing. To make it, brew our South Melbourne Breakfast black tea and add sweetener of your choice. Add lemon slices and chill with ice.
Green Tea with Mint and Lemon: This is a refreshing and healthy iced tea that's perfect for a hot summer day. Brew Japanese Sencha green tea, add fresh mint leaves, and stir in honey. Chill with ice and add a squeeze of fresh lemon juice.
Lemongrass and Ginger Iced Tea: This iced tea is packed with flavour and antioxidants. Brew Lemongrass Ginger tea, add fresh apple slices, a cinnamon stick, and a handful of mint leaves, and sweeten with honey. Chill with ice and garnish with a slice of orange.
Strawberry Basil Iced Tea: This iced tea is fruity and herbaceous. Brew English Breakfast black tea, add fresh strawberries and basil leaves, and sweetener of your choice. Chill with ice and garnish with a strawberry and a sprig of basil.
Peach Iced Tea: This is a classic iced tea with a sweet and fruity twist. We use oolong tea for this recipe. Brew Sweet Peach tea, add sliced peaches, and sweeten with honey. Chill with ice and garnish with a peach slice.
How to Make Iced Tea with Fruit Infusions
Brew your tea using your favourite method.
While the tea is still hot, add your preferred fruit or herb. You can also add sweeteners of your choice at this point.
Let the tea steep for a few minutes until it's cool enough to add ice.
Pour the tea into a glass full of ice and garnish.
Tips to Make Perfect Iced Tea Every Time
Use loose leaf & brew it twice as strong. Eg: If you normally use 1 tsp of Lemongrass Ginger for a hot tea, use 2 tsp for your cold tea. And if you use a standard 230 ml of hot water, drop that down to 150 ml of hot water.⁠
Go beyond standard green or black teas. Try fruit teas, rooibos teas and flavoured teas. Try different flavours. You never know what you will enjoy. ⁠
Sweeten with juice or lemonade. Great alternative to sugar.⁠
Go wild with fruit. ⁠
Play with herbal infusions. Like fruit, herbs bring a lot of flavour. ⁠
Just experiment. Unlike coffee, with iced tea if there's a flavour you like, you can replicate it. You can have fruity, floral, savory, sweet, umami.
Your Perfect Iced Tea Recipe Awaits You!
Iced tea is a classic summer drink that is perfect for staying cool and refreshed. Whether you prefer black, green, or herbal infusions, there's a perfect iced tea recipe out there for you. Try infusing your tea with fruits and herbs for a unique and flavourful twist. Remember to use high-quality tea leaves and fresh ingredients for the best results. Cheers to a refreshing summer ahead!
Try out one of our iced tea recipes and let us know which one is your favourite!