What Tea Should I Drink? Teas to suit different times of the day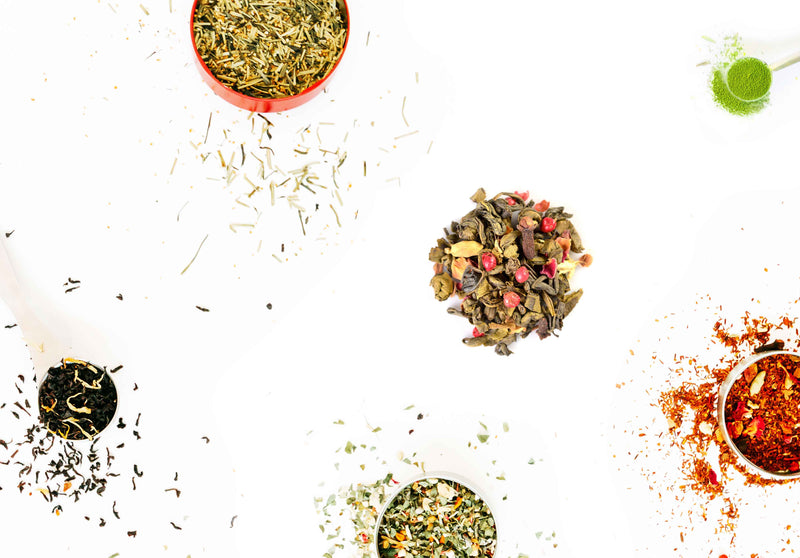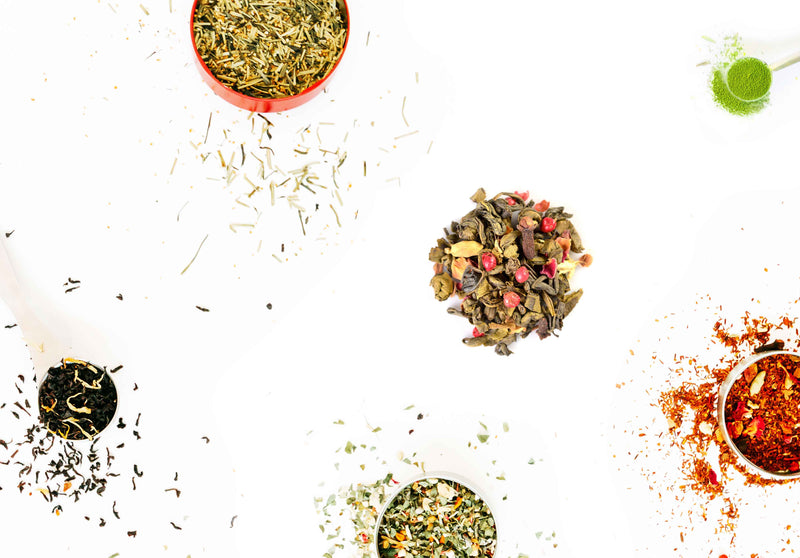 What Tea Should I Drink? Teas to suit different times of the day
Whilst we say 3pm time is tea time, often you find that certain teas, just like all beverages, are better suited to be consumed at different times of the day. There are no hard rules when it comes to drinking tea, that's why tea is so much fun to explore. Some teas will work better in the morning than others. You may also find that some teas work better in the afternoon after having your lunch meal. There are also teas made to be drunk in the evening because they are able to enhance sleep.  So what tea should you drink at what time?
Morning 
In the morning when you wake up, your stomach is empty, so you want something that can help manage your stomach's pH levels. You may want to try out white tea as it offers a great way to ease yourself into the day with reduced amounts of caffeine - a perfect early morning tea. 
For those who want something that gives more of a punch, a black tea might suit you better. It contains about half the amount of caffeine you would get from a cup of coffee. You may want to start with a traditional English Breakfast tea - a great way to kick-start your morning. 
What about Mid-Morning?
You probably have heard the phrase "Green Tea O'clock." If you are looking for something to brighten your day, you want to drink green tea. It is a perfect choice for the mid-morning hours when you need increased concentration and focus. This tea not only tastes great, but it also helps with your brain function. 
Green tea is very popular because it features a milder flavour compared to most teas. If you are looking to fight off the growls before lunch, a Japanese style Sencha or Genmaicha is going to suppress your appetite until lunch time. With lower levels of caffeine compared to Black Tea,  it is going to spruce you up without having a crazy buzzing feeling.
And for Lunch Time...
When it comes to drinking tea during lunchtime, you can opt for Peppermint tea. A tea which is a winner at all times of the day but perfect for lunchtime. It's easy to serve and readily available in most food and beverage outlets, and also helps refresh your taste buds. 
Afternoon Tea
After lunch, you will probably want a drink that is going to do away with the sugar cravings you may have. Lemongrass Ginger is an ideal tea to have, as it helps reduce bloating whilst aiding with digestion. 
Going Early Evening!
If you are looking for something you can drink early in the evening, try out Rooibos tea. This tea is delicious and offers you the flavour you need for a delicious drink. Rooibos is caffeine-free, offering you a great alternative to the non-caffeinated drinks. The South African red herb brings with its flavours of Vanilla and Caramel making it so delicious. It's great for tea enthusiasts needing alcohol free beverage options – cold or hot, and rich in antioxidants. 
For Bed Time?
When it comes to bedtime, you need a tea for sleep. So, you want to consider Chamomile tea, one of the most popular teas to help relax. It is soothing, calming, and offers you a perfect way to get to bed. When you add Lavender and Rose, you get all the good stuff you need to set you up for that good night's sleep. 
So, these are some of the teas that you can drink at different hours of the day or night. Something to mention here is that because everyone has varying caffeine requirements and sensitivity, this tea-drinking guide serves as your starting point. You can experiment and develop your own guide as you discover what tea works best for you at what time. The idea is; tea is a great choice and a fun way to explore your world. It's affordable. You can enjoy it anytime, anywhere – whether on your sofa in the comfort of your home or even on your desk at the workplace.  
Want to explore different varieties and types of tea you can drink at different times of the day? Tea Drop offers you a huge collection of tea. Explore our range now.