Chai Spiced Cinnamon Roll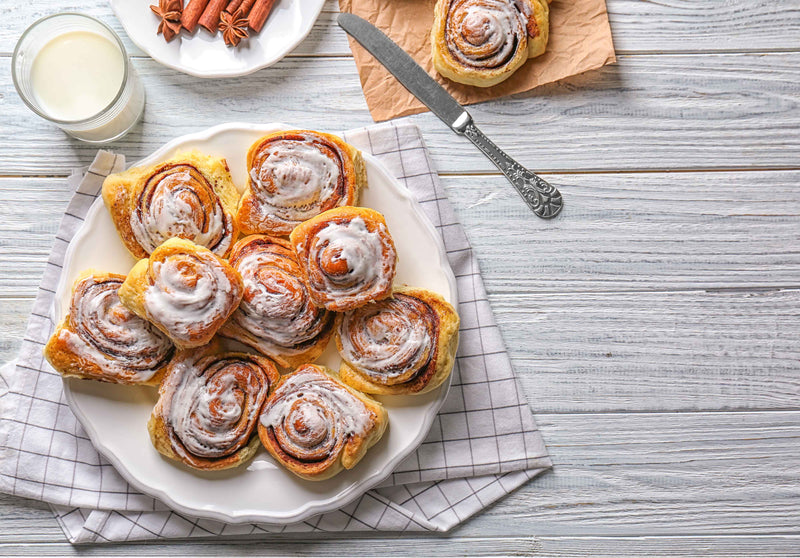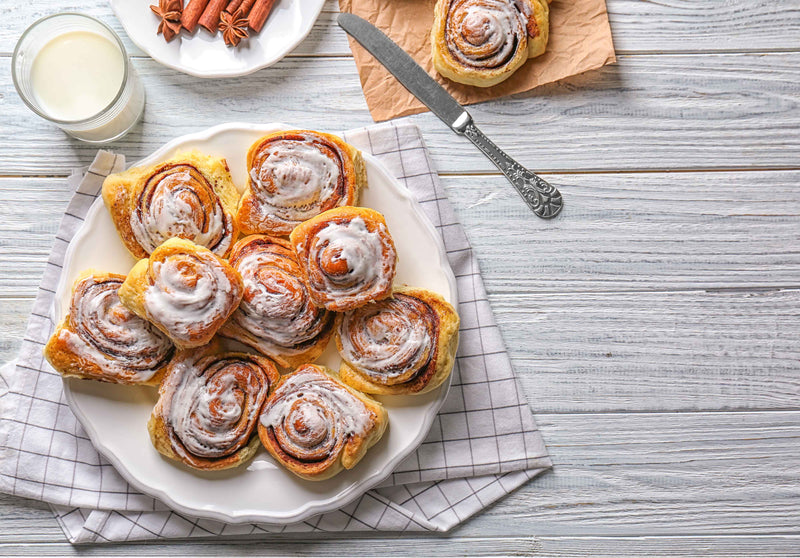 Chai Spiced Cinnamon Roll
We wait all year long to decorate our Christmas trees, unwrap presents and engage in some festive baking. Since medieval times the scent of cinnamon along with cardamom, nutmeg, ginger and cloves is how we know its Christmas.  
So if you are obsessed with cinnamon rolls as we are and love the flavours of chai, with this recipe you can taste Christmas all year long.
What you need:
Dough
580g all-purpose flour

100g granulated sugar

6g fine sea salt

84g butter

235ml lukewarm milk

7g instant yeast

2 eggs

1 egg yolk
Filling
Frosting
How to rock and roll?
In a large bowl add flour, salt, softened butter and eggs.

In a separate bowl warm up the milk and add sugar and yeast and stir till it dissolves. (Warm milk not hot -  we do not want to kill the yeastlings)

Begin mixing the flour mixture by slowly adding the milk mixture to it. You can use a standard mixer bowl to speed up and the process but we did it the old fashion way and used our hands to knead the dough. (this takes time and can get messy)

Knead the dough till it loses its stickiness and doesn't stick to the surface.

Roll up the well kneaded dough into a ball and let it sit in the bowl covered with a plastic wrap. Let it rise for an hour or until doubled.

Now whisk together the brown sugar and the Traditional Chai Latte powder

Lightly flour a work surface and roll the dough out into a large and thick rectangle with even edges.

Spread the softened butter evenly over the dough.

Sprinkle evenly the chai sugar.

Tightly roll up the dough, forming a thick log and cut into 12 evenly sized pieces. Each about 2 inches thick.

Lightly grease a baking dish and fill it with the rolls. Cover with plastic wrap and let it rise for 30 minutes.

Remove plastic wrap. Bake the rolls in a pre-heated oven for 25-30 minutes, until golden brown at 170 ˚C.

In a medium-size mixing bowl, whisk together heavy cream, Traditional Chai Latte powder and powdered sugar until smooth.

Go ahead and drizzle on your chai cream frosting over the freshly baked rolls while it's still warm.
        Happy Holidays!