Tropical Turmeric Smoothie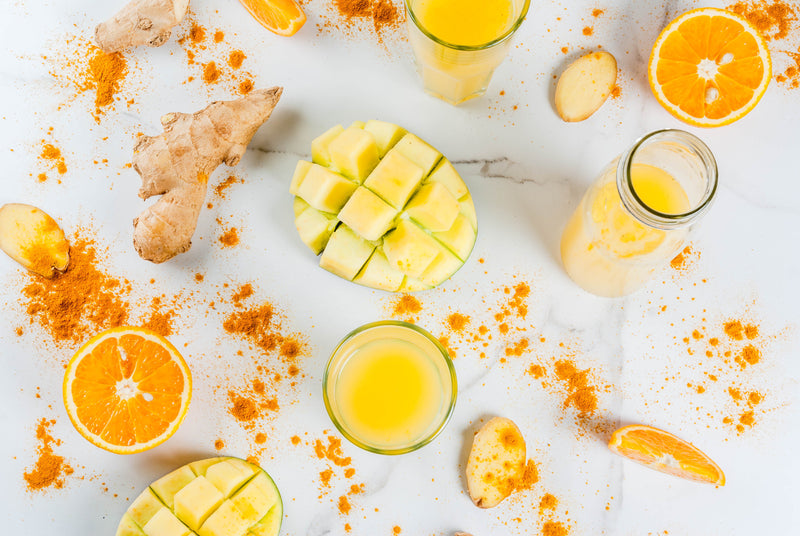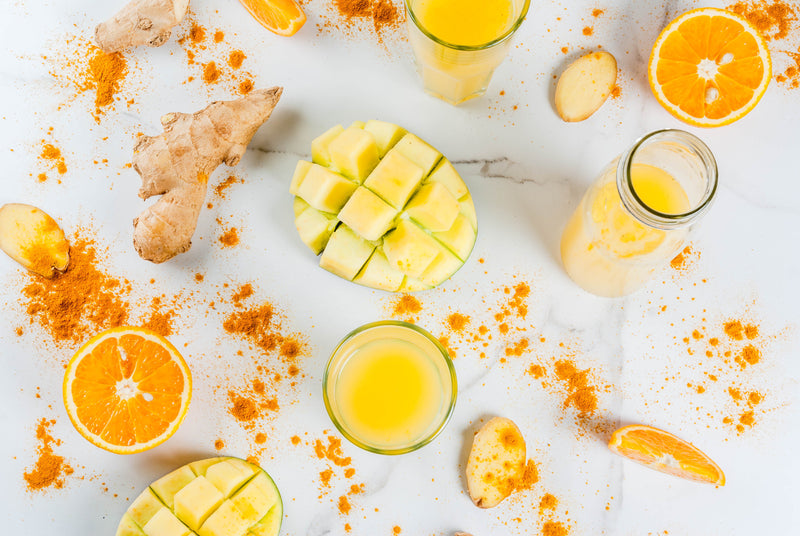 Tropical Turmeric Smoothie
Missing the days when you could just hop on a plane and fly to a tropical island during winter?
Escape to a tropical paradise with this harmonious mix of tropical fruits blended with Tea Drops very own golden girl to create a creamy and refreshing drink.
What you need:
1 passion fruit
4 large oranges
1 large ripe mango
1.5 tsp turmeric latte in 200ml water
2 tablespoon sugar (optional)
How to make smoothie
Cut the passion fruit in half scoop out the pulp into a bowl and beat it with a fork to extract pulp from the seeds. Now strain this into your blender.
Add rest of the ingredients to the blender and blend till smooth and creamy consistency is reached.