Introducing our Moringa Winter Wellness range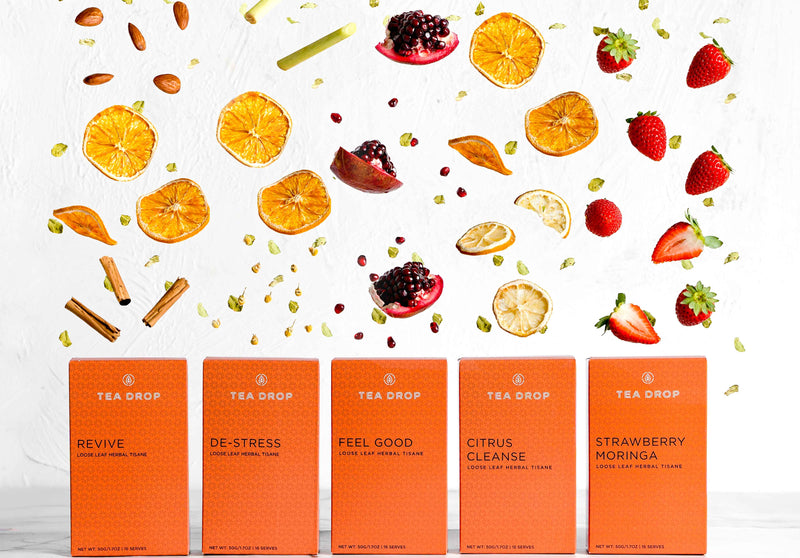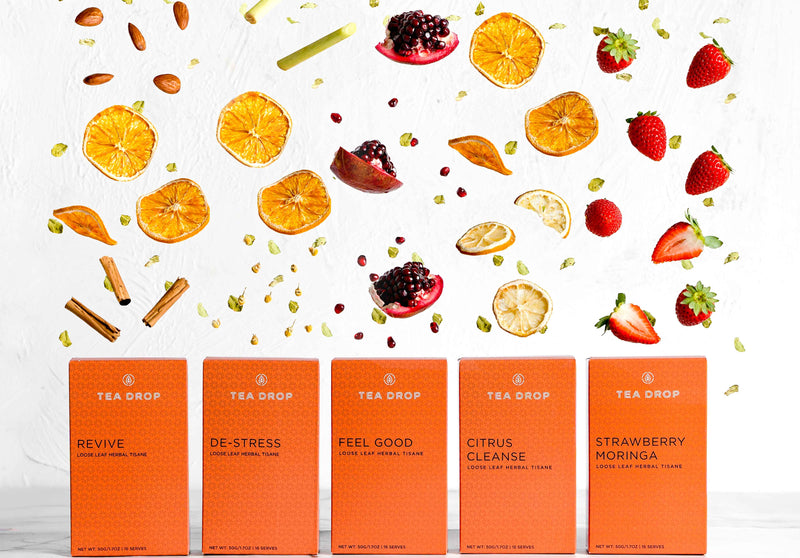 Introducing our Moringa Winter Wellness range
If you enjoy a cosy cuppa on a cold winter's day - then do we have the perfect winter teas for you!
We've just launched our new Moringa Tea Range, a winter selection focused on promoting wellness in different ways through each blend's unique combination of ingredients - with a primary focus on the Moringa Leaf, a natural superfood that will be your saving grace this winter.
About Moringa
Native to South Asia & Africa, the moringa tree is known as "the miracle tree" and for good reason too - almost the entire tree has important sources of nutrition and medicinal benefits that have been used for centuries to heal wounds & treat diseases, though it's the leaves that are the most popular. This superfood can be found throughout our new range and is rich in antioxidants, vitamins, trace minerals, and all the essential amino acids.
May help combat malnutrition.
May Reduce Inflammation
Lower Cholesterol & Blood Sugar Levels
Can Protect Against Arsenic Toxicity
Caffeine free wellness tea
Contains the most nutritional value compared to other plants.
Vegan friendly
Our Moringa Range
DE STRESS - The Zen Tea
In a world full of hustles and bustles, just about everyone could use a little down time. Sit with a warm cup of our Zen invoking blend, packed with floral notes and hints of citrus. Light on the senses and bright on the taste buds, the De Stress blend includes relaxing herbs like vervain, lemongrass and moringa. Let your dark days become lighter with our De Stress blend.
REVIVE - Bounce Back to Life
Who doesn't need a pick-me-up from time to time? Imagine the scent of toasted almonds wafting up from your cup of tea that tastes of sweet cinnamon and light bursts of citrus and toasted nuts. This festive combination of herbs, rich in antioxidants and immune boosting benefits are especially designed to put the pep back in your step and have you bouncing back to life in no time! 
FEEL GOOD - The Perfect Nightcap
The Feel-Good blend is designed for the moments just after dinner and just before bed. This Moringa based tea is packed with rich red fruity elements from red currant to pomegranate and complemented with spice and citrus to tickle your senses and put you in the perfect mood for bedtime. Its light and pleasant aroma will complete your experience and have you feeling good in no time. 
CITRUS CLEANSE - A Magical Awakening
If you like your peppermint, you will love waking up to a cup of our Citrus Cleanse. A combination of Moringa with Lemon Balm and Green Tea are especially designed to relieve stress, cleanse your soul and boost your brain power as you begin a new day. Take one good whiff of its mint and spice aroma you'll be ready to take on the world.
STRAWBERRY MORINGA - Boost Your Immunity!
Packed with vitamins, fibre and antioxidants, strawberries and moringa are known to boost immunity and improve heart health. Lusciously fruity and fibrous in taste , this Strawberry-Moringa blend is all about all healing. For cold days and chilly nights, a light cup of this brew and its dominant flavours is just what you need to have you feeling fine in no time.
So brew up a steaming cuppa of one of our Moringa Wellness Teas and ensure you stay on top of your health this winter!