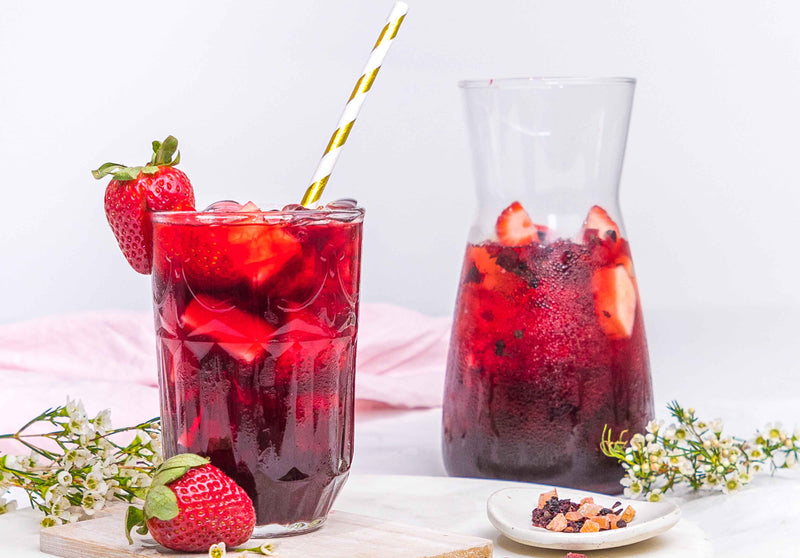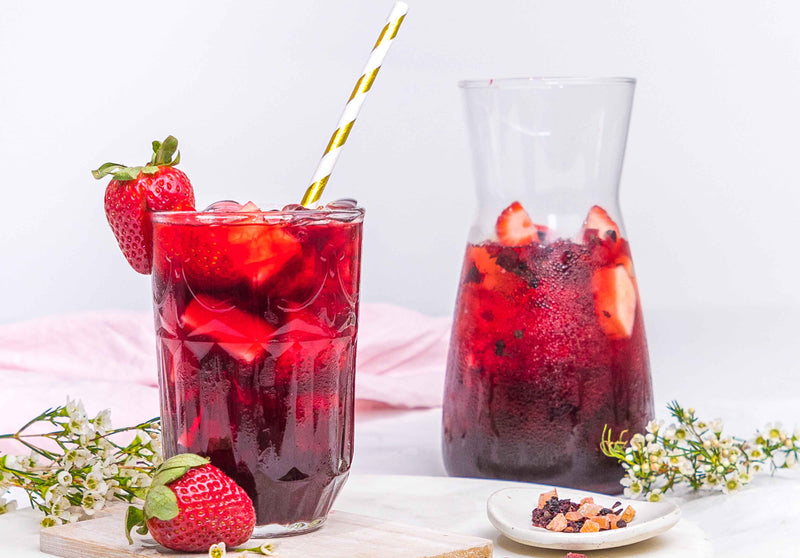 New Year, New Iced Teas
Quench your thirst this new year's with our newest and most delicious iced tea flavours. Enjoy our teas on ice and get ready for them to become a delicious and refreshing summer favourite. 100% natural, easy to make and can be sweetened or unsweetened.
The perfect tea for warm nights and summer afternoons.
Beat the heat with an iced glass of our blend or indulge in a warm cuppa packed with chunks of tropical fruit, berries and floral notes for an all-natural high. Thick on the throat and light on the senses this zesty tea comes with pineapple, hibiscus, elderberries and more for an authentic punchy finish.
Take a sip of our sunny blend and be transported to the tropics.
Generous chunks of candied tropical fruit, sunny blossoms and natural flavour combine to give you a tangy tangerine finish with subtle hints of mango that will cool you down. Ideal for ice teas or warm sips of goodness, our Tropical Sky is like sunshine in your mouth.
Beat the heat of summer with our refreshing new iced teas. Try them today!