Fluffy, yummy - Chai Pancakes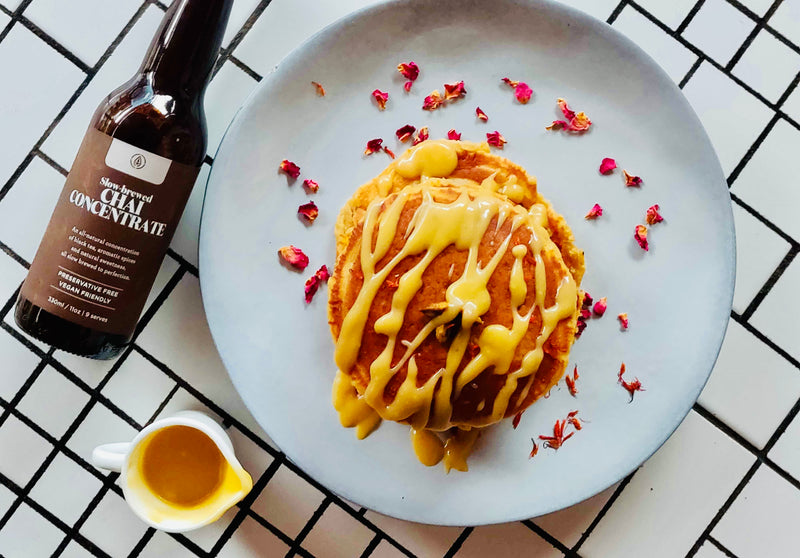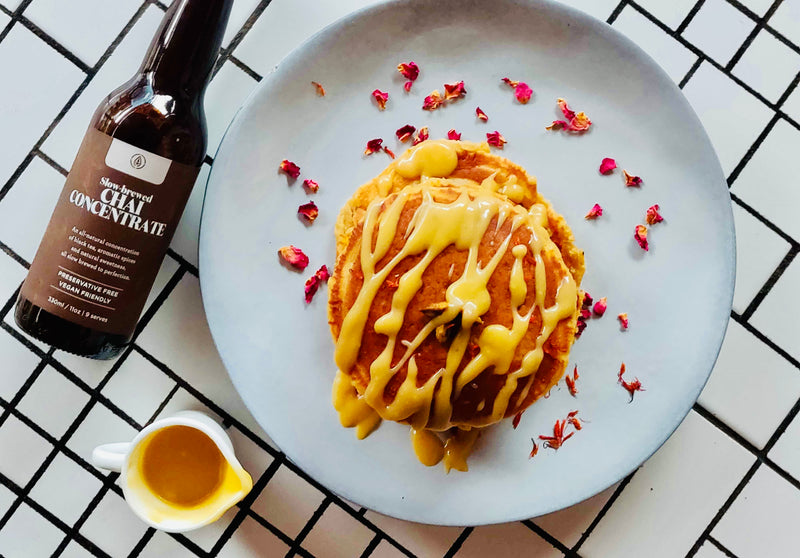 Fluffy, yummy - Chai Pancakes
Spice up your breakfast with this simple and easy recipe for some light, fluffy and flavorful pancakes, using our very own Tea Drop Chai Concentrate.
They are simple delicious go on give it a Chai.
What you need:
250g all-purpose flour
2 tsp baking powder
1 tsp salt
2 tbsp Kithul Treacle
3 tbsp Chai Concentrate
1 egg yolk
70g unsalted butter
250ml warm milk
How to make:
Mix the dry ingredients in a bowl and set aside.
Place a heatproof bowl on the stove or in the microwave - add milk and butter and heat.  (just warm enough to melt the butter)
Once milk mixture is warm add Chai Concentrate and Kithul Treacle and stir.
Add the egg yolk and milk mixture into the bowl of dry ingredients and whisk together.
Whisk till everything is fully combined together and let the batter sit for about 5 - 10 minutes.
Place a skillet over the stove on medium heat and lightly grease with butter.
Scoop out and pour in 4tbsp of batter into the skillet.
Cook for about 2 minutes - now flip and repeat till pancake is light golden brown.
Stack the pancakes on a plate drizzle with a favourite sweetener of your choice.  Maple syrup, Honey, Kithul Treacle, butterscotch or chocolate sauce . We used our own chai infused butterscotch sauce.
Chai infused Butterscotch sauce
What you need:
200g brown sugar
375 ml thickened cream (heavy cream)
2 tbsp Chai Concentrate
70g unsalted butter
How to make:
Bring all ingredients to a boil in a small pan. Reduce heat and simmer for 5 minutes. 
Time to dig in!
We would love to see your pancake creation – share them on our social pipelines @teadroptea.