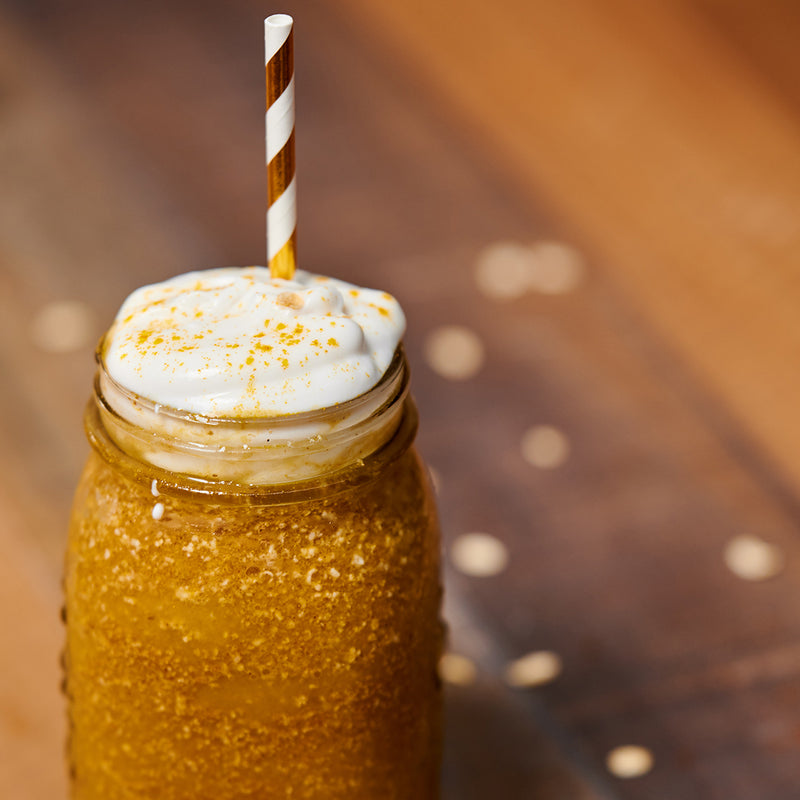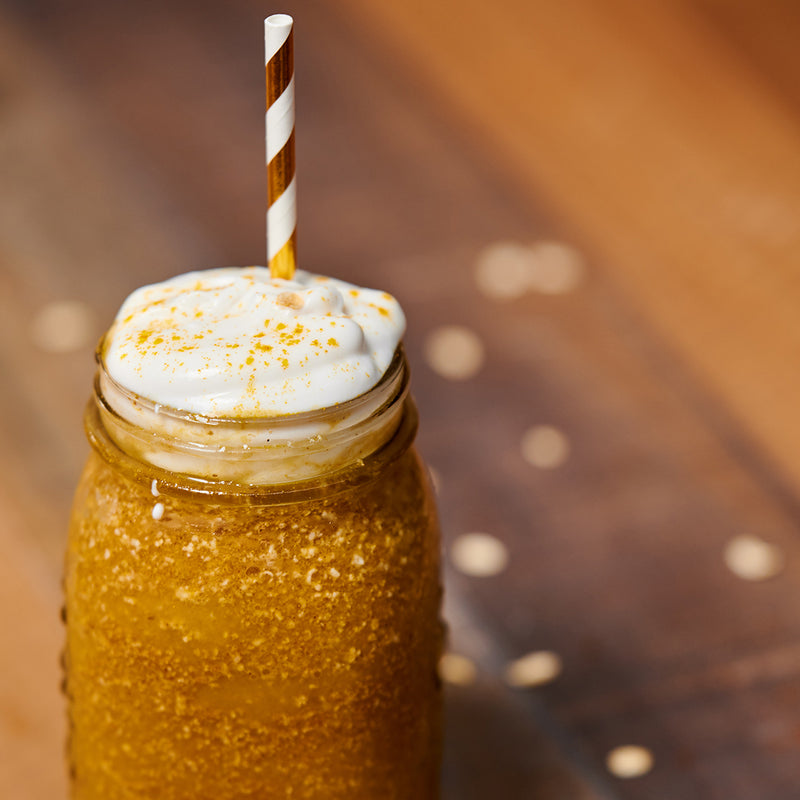 Iced Turmeric Smoothie
Start your day with the gold that everyone's been talking about! Our Iced Turmeric Smoothie is a fantastic alternative to a morning coffee. 
Ingredients
1 ½ tsp Turmeric Latte
2 tbsp maple syrup
2 tbsp rolled oats
30 ml almond milk
1 cup coconut water
2 cups ice
Coconut yoghurt (optional)
How to make smoothie
Combine oats and milk in a small bowl, allow to soak overnight refrigerated.
Place Turmeric Latte, oat mix, maple syrup, coconut water and ice in a blender and pulse into a frappé consistency.
Pour into a glass and top with yoghurt to serve!
Our Turmeric Latte blend combines turmeric, cinnamon, cardamom, ginger and black pepper to create a fresh and spicy flavour rich in health benefits.